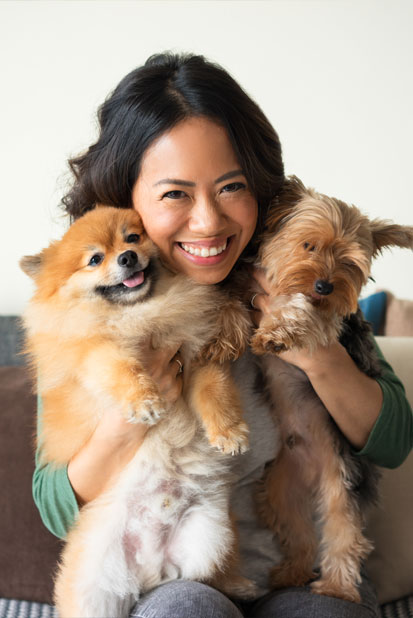 Interested in a career
with animals?
Are you passionate about pets and providing a quality client experience? Then it's possible that a career with The Pet is right for you!
At The Petropolitan we are committed to creating a team of trustworthy family members who are foused on creating a happy, safe and quality care experience for our guests. We offer a variety of positions with both full and part time hours, competitive wages and benefits. The Petropolitan is one of the most sought-after companies to work for in developing a career in the pet care, hospitality or sales industries.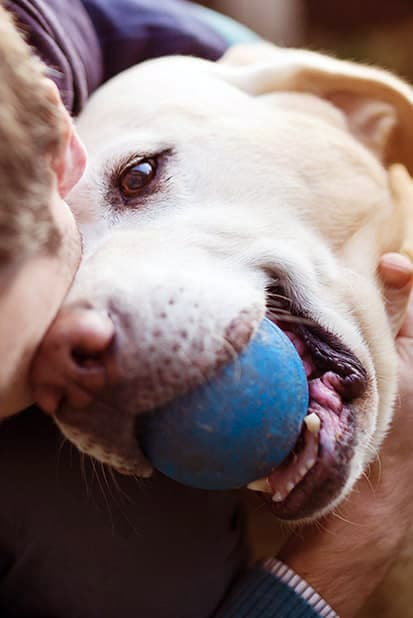 Concierge: Our clients deserve and expect the very best in service! Our concierge team helps build and maintain positive relationships with clients while tending to their needs, questions, and requests. This inside sales position involves obtaining new client information, guiding clients through our services, taking reservation requests, and providing facility tours. This position requires great phone, computer, sales, and communication skills.
Valet: Members of our valet team must be attentive to the needs of our clients and skilled at handling our guests safely. Members of our valet team meet and greet VIP members curb side for drop off in the morning and have guests ready for check out in the evening. Being efficient and able to communicate professionally with our clients is a must. These staff members work in all weather conditions; rain, shine or snow.
Pet Care Team: Our pet care team provides care to all guests in our charge. Tasks may include supervising play groups of guests while ensuring their safety and well-being, providing feline guests love and attention, walking dogs, house keeping and maintenance tasks, administering medications and preparing meals. This exciting position requires a desire to learn, ability to listen, commitment to quality client service and attention to detail. A moderate level of physical fitness is required for this position as most of it is active and spent on one's feet.
Reception: For those who love dogs AND people! The Petropolitan experience begins as soon as our clients and guests step into our amazing lobby. In this forward facing position, employees are required to engage directly with clients. Responsibilities include greeting our clients in a warm and friendly manner, checking in and out pet guests, answering phones, booking reservations, promoting our unique services, basic computer skills, a professional phone manner, and professional in-person engagement. Past customer service, serving, or sales experience is preferred but a love for animals is a must!
Stylists & Bathers: The Petropolitan's professional stylists fulfill client requests providing hair cuts and grooming services to dogs of all breeds, ages and sizes. All breed experience is required as well as a creative eye for designer breeds. Professional experience with a reputable portfolio preferred. Our bathers provide baths, brushes and nail trims on guests not requiring hair cuts before check out from the Hotel and Daycare. Training provided, experience preferred.
Overnight Maintenance & Security: The keystone of our operation, our overnight team ensures the health and well being of our guests providing comfort to our clients knowing their pets are lovingly cared for while away from home. Responsibilities include nightly rounds checking on overnight hotel guests, ensuring they are content and comfortable. Cleaning and maintenance tasks are completed between rounds. Candidates must have experience with overnight shift work, excellent references and be comfortable working under surveillance.
Business Management: We love a well-run business as much as we love dogs! Light bookkeeping, human resources, time clock auditing, payroll, accounts receivable, accounts payable, training and onboarding, and MORE! Type A? Attention to detail? Lover of people and processes?! You're probably just who we're looking for!
Marketing and Design: The Petropolitan is AMAZING! Help us tell the world about it! Join our team of marketing professionals to positively promote our business and all that we have to offer. Previous experience with events, social media, photography and basic graphic design is helpful as is a natural comfort speaking to people.
Interested in Joining Our Team?