Frequently Asked Questions
What do I need to do before my dog's first visit?
Register for services online or call our Concierge to do so over the phone! We'll help you make a reservation for your pet's first day. We require proof that your pet's vaccinations are up to date and a completed waiver before your pet's first visit. You can email us a copy, or we can contact your veterinarian for you.
Vaccinations:
Dogs: Bordetella, Distemper, Parvo and Rabies.
Cats: Rabies, Distemper, FVRCP
We highly recommend pets be vaccinated at least 10 days before visiting our facility.
What is your cancellation policy for daycare?
We request 24 hours' notice should you no longer need your reservation.
How do I make a reservation?
Most daycare guests thrive on a regular schedule. We recommend reserving your regular days a month at a time so that you're not left in a lurch if we are at capacity. Reservations are required, and we will provide you with an email or verbal confirmation over the phone.
Overnight reservations in the hotel over busy travel periods should be made at least a month in advance to ensure vacancy.
Can I come in for a tour?
You're welcome to join us for a tour anytime during our business hours. We respectfully request that you do not wait until your pet's first day and avoid our busy pick-up and drop-off times.
Can I add more activity to my dog's day?
Absolutely! We offer a list of a la carte activities you can choose from to make your dog's day as amazing as possible.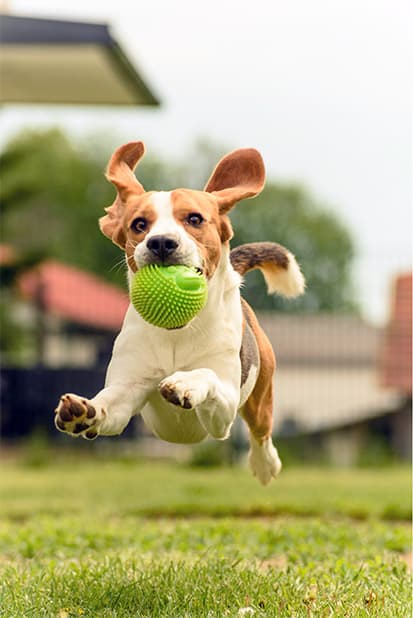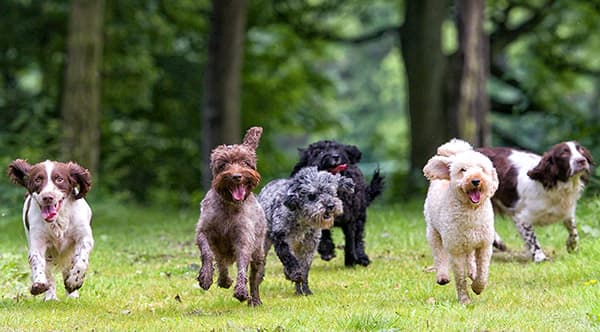 Register online, complete a waiver, submit proof of current vaccines and your pet's ready for your pet's first visit to The Petropolitan!
We're Committed to Providing a Healthy, Safe Environment
The best quality air circulation to eliminate airborne contaminants
Strict vaccination policies to ensure your pet's health throughout and after their stay
Regular wellness checks and continuous monitoring and supervision
An environment free of toxic chemicals that could pose a risk to your pet
A veterinary-grade, non-porous floor to ensure a clean, odour-free environment
Daily, leashed walks for bathroom breaks and vitamin D

Our convenient locations, in the heart of Downtown Calgary and inner-city Killarney, offer a social and fun atmosphere that brings our guests to The Petropolitan from all over Calgary!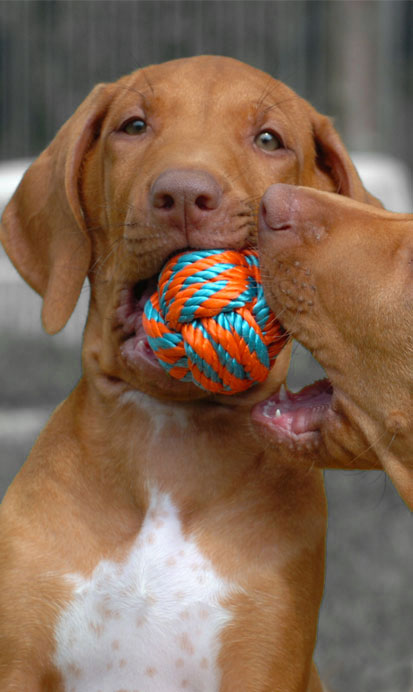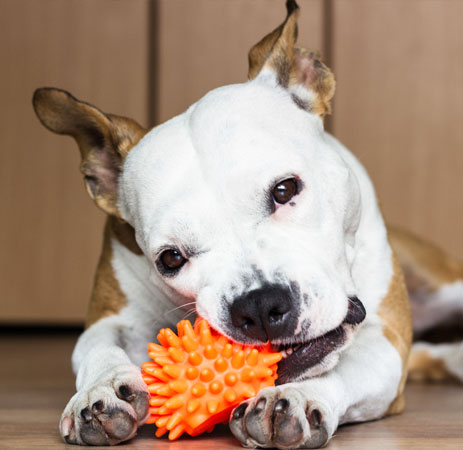 Vaccination and
Behavior Requirements
Dogs of all ages, sizes, and breeds are welcome to play at The Pet!

Dogs must be spayed/neutered over 9 months of age.
Dogs must physically be in good health at check-in (no signs of illness or injury).
Proof of vaccination from a veterinarian is required before your pet's first visit showing immunization against Rabies, Bordetella, and Distemper/Parvo.
At The Petropolitan, your pet's happiness and safety are our top priority. Therefore, we require all guests to complete a behavioural evaluation on their first visit before being accepted into our daycare program. This evaluation will determine whether your pet is content and safe to play with other dogs and be cared for by our staff members.
Given the urban location of The Petropolitan we are unable to provide care for guests that are unable to relax in our facility. Unfortunately, excessive barking and destructive behavior cannot be accommodated.
Personal care options are available for guests that prefer their own company over that of other dogs.