Get your pet
looking their best!
The Petropolitan offers lavish accommodations and provides a variety of pet grooming and spa services at our two convenient locations - in the heart of Calgary's downtown core and the inner-city community of Killarney!
Our state-of-the-art equipment and skilled pet grooming professionals will make your pet look their very best while taking special care to put them at ease for any service you select!
Call us at (587) 779-8900 for more information on our Salon and Spa services at The Pet!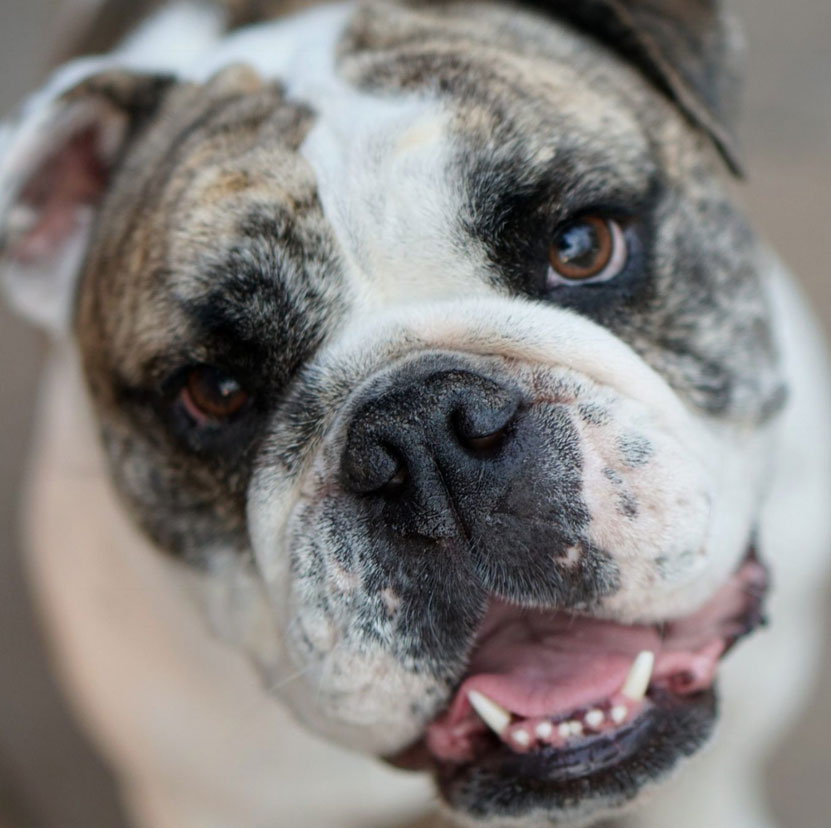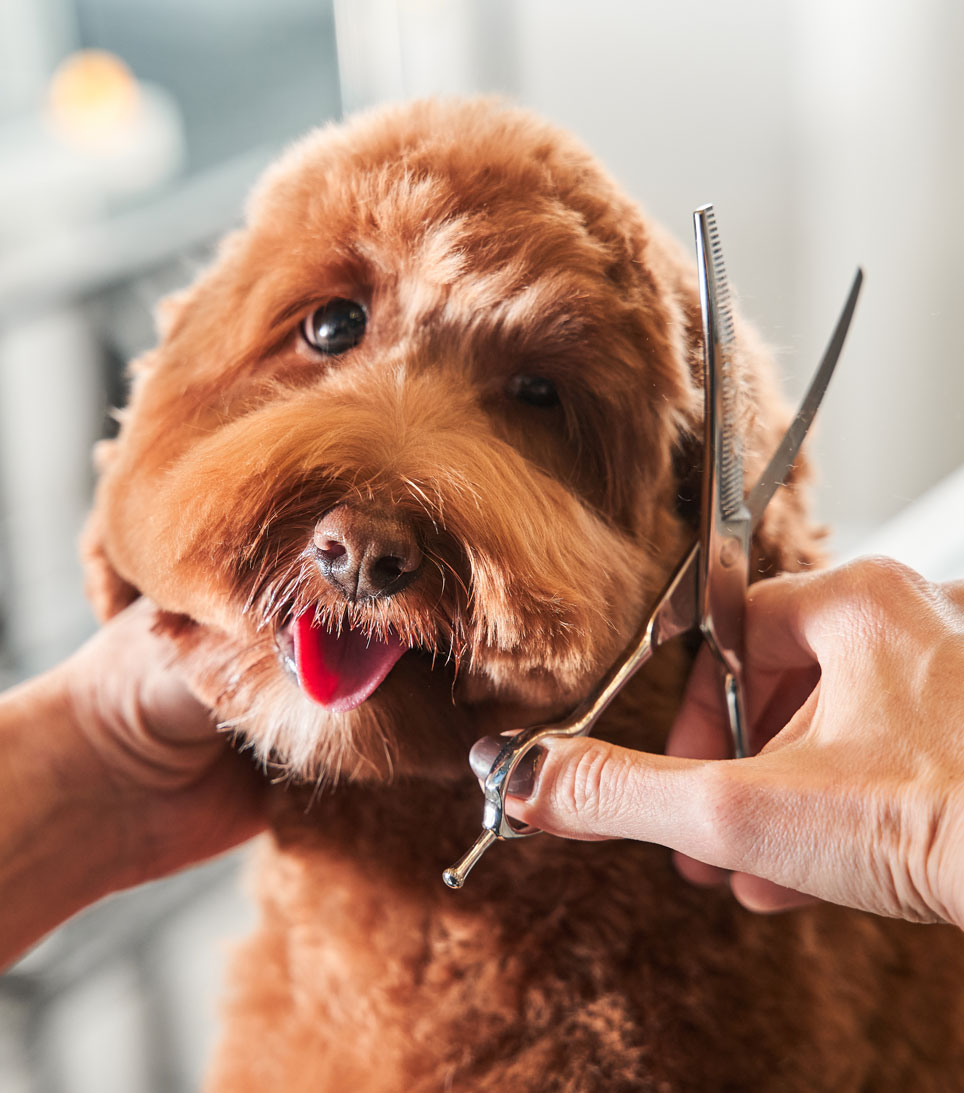 Every good groom starts with a thorough bath! We are proud to feature our Prima© Bathing System for our canine guests. This exclusive spa-like system provides a soothing massage while deep cleansing your pet's coat. Grooming services can be scheduled with a boarding or daycare reservation or by daily appointment.
Choose from many grooming and spa options, including the following:
Bath, brush out, ear cleaning and nail trim package
Haircut to your specifications
Healthy Skin & Coat Treatment
Scented Shampoos & Spritzers
Shed-Less Treatment
Nail Trims
Blueberry Facial
…and more!
Client registration and proof of vaccination are required for all spa services. Add a day of daycare for just $30.00 when you book a premium or full grooming service.
Reserve Your Pet's Salon Appointment Today!
All clients must register, complete a waiver, and provide proof of current vaccines.
The Petropolitan is proud to offer Puppy Priming for just $28.00! If your puppy is 4 months of age and younger this is the perfect, first grooming experience.
While you wait in our lobby or run an errand, our grooming staff pampers your puppy.
Whether your puppy has long hair or short, this is a wonderful way to get them acclimated to the Grooming Salon for positive and happy experiences as they grow and develop. Our groomers will advise you at check out as to when your puppy should visit again for its first tidy or full groom in the salon!
Inclusions:
Paw Massage
Nail Trimming
Bath
Brushing
Ear Cleaning
Cologne Spritz
Bandana or Bows
All puppies must register for services and have age appropriate vaccines (2 sets required to visit The Petropolitan). Availability of this service is based on the condition of your dog's coat.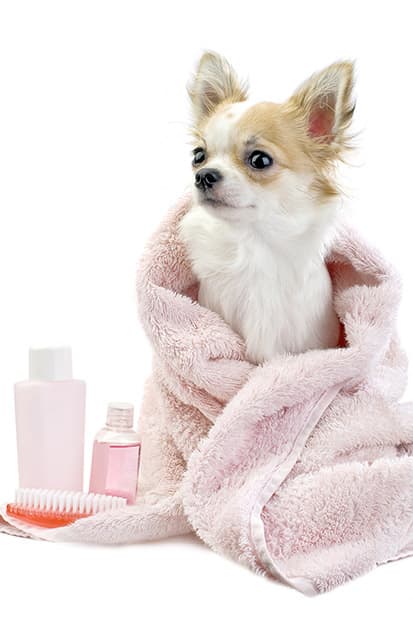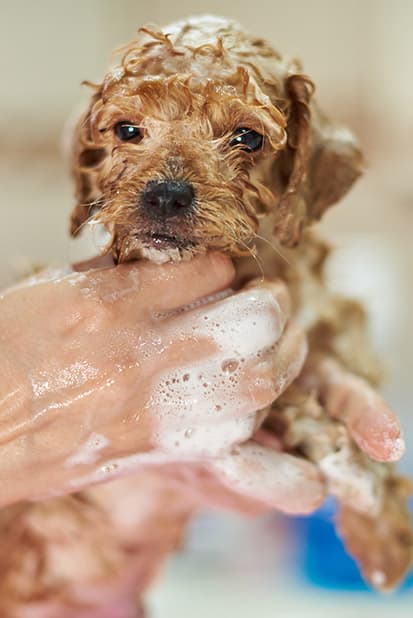 Nail Trim: $22.00
Nail Dremmel: $28.00
Pawdicure: $33.00
Trim hair between paws, condition foot pads + nail trim
Blueberry Facial*: $17.00
Tear stain remover, coat brightener + aromatic
De-Shedding*: $28.00
Active brushing with blow dryer to remove undercoat
De-Matting: $28.00
Detangling for matted coats, up to 15-minutes
Ear Cleaning: $17.00
Pet-friendly cleaner used, build-up wiped out with hair trimmed in + around canal as required
De-Skunking: $55.00
Removes skunk spray from pet's coat, price is in addition to a salon service + on best-effort basis
Fresh Breath: $12.00
Enzymatic paste + foaming treatment, can be added to any service
*Needs to be bundled with a bath or groom.
Sizing and Pricing:
Small: up to 20 lbs
Medium: 20-39 lbs
Large: 40-70 lbs
Giant: 70 lbs +
Express Spa: includes a warm hydrobath, towel dry, nail trim and cologne.
Small: $28
Medium: $38
Large: $50
Giant: $70
Premium Bath: includes a shampoo and conditioning treatment, blow-dry, nail trim, ear cleaning, a seasonal bandana, and cologne.
Small: $50
Medium: $60
Large: $72
Giant: $94
Bath and Tidy: includes a shampoo and conditioning treatment, blow-dry, nail trim, ear cleaning, minimal de-matting, a light trim of the face, feet, and sanitary area with the rest of the body being left long and brushed out, a seasonal bandana, and cologne.
Small: $62
Medium: $72
Large: $82
Giant: $105
Full Groom: includes a shampoo and conditioning treatment, blow-dry, nail trim, ear cleaning, minimal de-matting, a full hair cut, a seasonal bandana, and cologne.
Small: $83
Medium: $105
Large: $126
Giant: $160
Grooming for Cats: Successful cat grooming relies on the compliance of social cats who are comfortable being handled away from home.
Nail Trim: $22
Pawdicure (Nail Trim + Light Foot Tidy): $33
Sanitary Trim: $33
Dry Shampoo + Brush Out: $50
Premium Bath: $72
Full Groom: $94
Additional de-matting and de-shedding are charged at an additional $28 per 15 minutes with client consent before the groomer completes work.