Lookbook: Killarney Summer Luau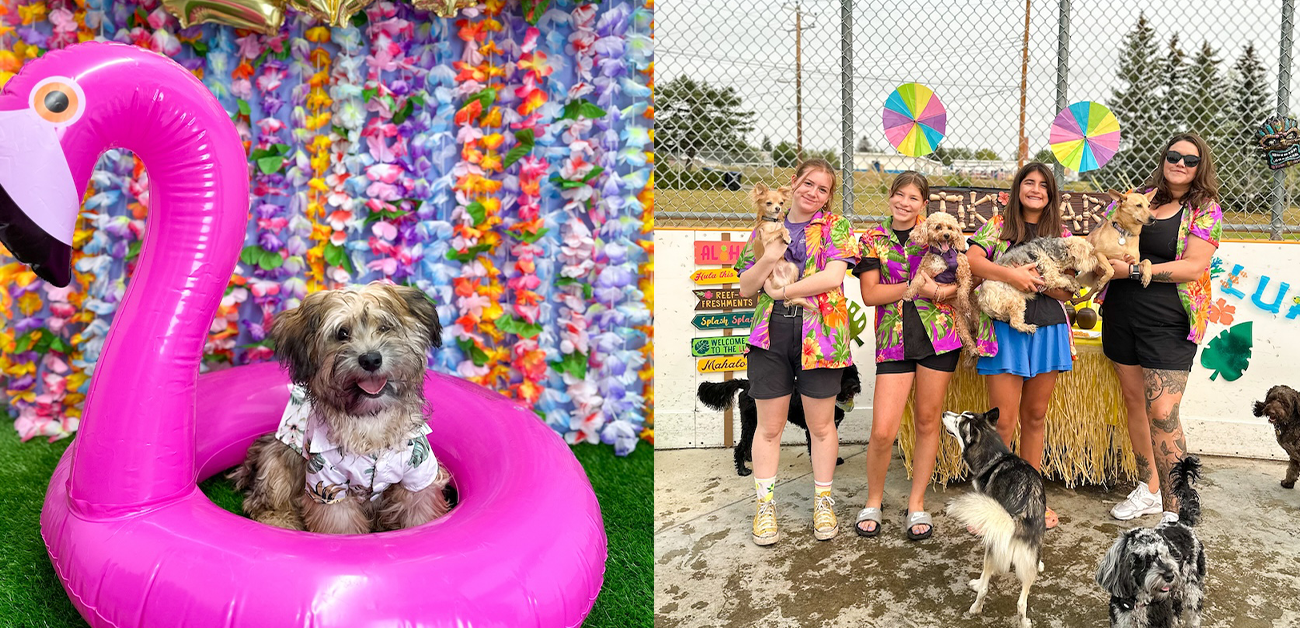 We were so excited to host our first Foam and Pool Party for our Killarney friends! Our events aren't just cute, they're fantastic socialization opportunities for your dogs! The dogs get to try new things, sit and stay for photos with a variety of props, be exposed to different sights and sounds, try new snacks, visit new environments and create a positive association taking direction from our pet care team. These experiences are created around the same kinds of challenges presented to dogs in training to be therapy or assistance dogs! It's a great challenge for your pet and comes with the added benefit of the cutest photos, videos and experience for you to enjoy! We can't wait to do it again next year!
This year we loaded up our guests in our sister company, Calgary Dog Walkers', vans that are outfitted specifically for the safe transportation of dogs! We ventured a few blocks to a community outdoor rink that was fully enclosed and begging for some fun! We set up our pet-friendly foam machine and splash pools and set the stage for a summer party including delicious treats, refreshments, and so much fun. Back at The Petropolitan, we took the cutest photos in our Hawaiian-themed photo booth! Clients took home the cutest swag bag to keep the party going at home, complete with a pooch pop, locally distilled canned cocktail, and more!
Want your dog to participate in our next event? You can register as a new Petropolitan Killarney guest online here, or if you're already a client, keep your eyes peeled for our event invitations in your inbox and on our social!
Here's a glimpse of all the fun we had at this year's event! Can't wait to do it again next summer!